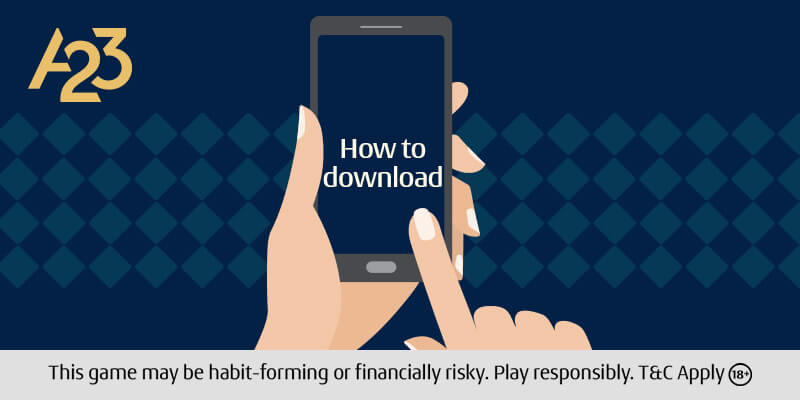 Download Rummy App
Rummy is well-liked by millions of online game players in India. Several rummy variants are available online for you to choose from. The Indian rummy game, i.e. the 13 cards rummy, is loved by many in India.
Different gaming companies offer online rummy games in India. However, the steps required to download a rummy app are almost identical.
Step 1: Go to the Online Gaming Portal
Visit the online gaming portal that allows you to play online rummy. Look at the available rummy variants. Choose a variant that appeals the most to you.
Step 2: Check Reviews
All the rummy card games may not meet your expectations. To avoid downloading a substandard game, you can check the online reviews on Play Store, gaming website, and other platforms.
Step 3: Choose a Game
Once you are happy with your selection, proceed to download the online rummy game. Some gaming portals will provide the app apk directly, whereas others will simply redirect you to the Play Store or App Store.
To get the app link as an SMS, you can enter your mobile number in the designated field. Or else, you can give a missed call on the specified number and get the link delivered on your phone.
Step 4: Download the Rummy Game.
After completing all the above steps, you can download an online rummy game on your smartphone or tablet. Ensure that the game you are downloading is compatible with your device. Download the rummy app apk and install it on your device. Open the app and start playing the online rummy game of your choice.
Here are some tips that will help you while downloading rummy card games:
Some rummy card games allow you to play both free rummy and cash rummy. However, some rummy apps provide only a paid game. Some may not provide a demo game. Research on these before downloading an online rummy app.
Check the number of users who have downloaded the game. Generally, the most downloaded game is the most interesting.
Do not rely just on the downloads. You must check the user reviews as well.
To find multiple rummy variants on the same platform, check A23 Rummy Games. It is one of the biggest online gaming platforms in India. Visit it today, download A23(Ace2Three) rummy app and play rummy online!